LockRite Locksmiths have partnered with Yale to bring you the latest Smart Living Products to keep your home secure. Yale is among the best-known and most respected names in the lock industry, with millions of Yale locks in use worldwide. As trusted and official Yale Smart Security Partners, LockRite can install and maintain the smart security and smart locks range of products. Yale Smart Living - the smarter way to protect your home.
Yale's range of Smart Security devices allow you to monitor and control your home security remotely. Whether you choose to purchase a Smart Lock, an Alarm or a CCTV system, the range of Yale Smart Living products available puts you in control of your home security.
The new Yale Linus Smart Lock and Yale Conexis Smart Lock L1 are available for install by LockRite Locksmiths.
Tailor Your Security To Your Requirements
Yale Smart Living products are available as a set or as individual products. Yale's Smart Locks can integrate with other Smart Home systems giving you total freedom to tailor your security requirements.
Why Choose Smart Locks ?
Locksmiths Near You
All LockRite locksmiths live within the locality they serve or close enough for a short commute.
Trained Locksmiths
All LockRite locksmiths are trained by experts and continue their training throughout their career.
No Unnecessary Fee's
We won't charge you a call out fee.
Work Guaranteed
Our work is guaranteed with a 12 month manufacturers warranty on parts and 90 days guarantee on all workmanship.
Find a Locksmith Near You Now
Choose from this list of the most popular cities to find a LockRite locksmith near you.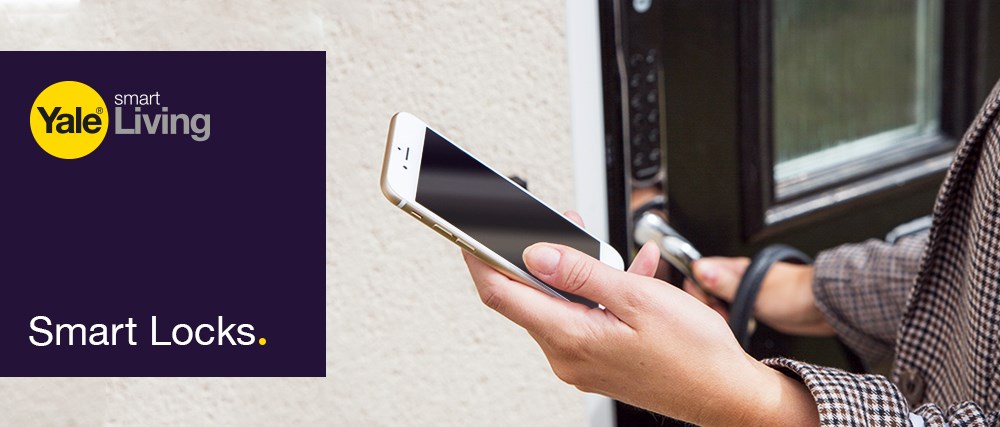 Why Choose Yale Smart Locks?
Yale smart locks offer convenient and innovative door locking solutions for your home, without the need to carry keys. You choose how you want to open your door. PIN Code, Remote Fob and even from your smartphone when connected to a smart home system. It is also easy to add and remove users if you need to.
No more carrying keys - When you're out running or walking your dog, simply use your smart phone or type in your PIN code for easy and secure access to your home.
No more panics - Avoid the panic moments when you can't quite remember if you've locked the front door, simply check your Smartphone for peace of mind.
No more getting locked out - For the forgetful that never remember their keys, the Keyfree Connected means no more sitting outside waiting to be let in, simply use a pin code to open the door, or wait for mum to let you in remotely.
No more spare keys - Set up a temporary visitor code to let your friends, family, or the cleaner in at any time. After the allotted time the code will expire they will no longer be able to gain entry.