If you're attempting to bulk up your home security, there are various solutions that can help your cause. Upgrading your locks is one way – although you'd expect us to say that. Yet another incredibly effective approach is to install a home CCTV system.
Not long ago, the thought of going down the CCTV route wasn't all that enticing. Not only was it expensive, but the installation process was extremely complex and the setup time-consuming. Oh, and the actual video and audio quality captured by CCTV was typically lacking. These days, however, the situation has changed thanks to new smart technology like Yale Smart Home CCTV.
Convenience and affordability are just the start of the benefits. Below we have listed numerous advantages gained from installing smart home CCTV.
The smart effect
If you already have a traditional CCTV system installed, you might be wondering: Is there any point in making the upgrade? Well, we're here to answer the question with a resounding 'Yes'.
First of all, you can directly access your smart home CCTV system with your smartphone. This means if you're sat on the sofa, at work, or on holiday, you can check in live to see what your cameras may have captured. Plus, with intelligent search integrated, the system pinpoints whenever activity was detected – which makes your viewing experience much simpler.
Add in the ability to receive notifications, HD video capture, and so much more, and there are several reasons why going smart with your home CCTV is, well, smart to do.
It's a deterrent to crime
When they plan to commit a robbery, criminals tend to focus on homes that they see as easy pickings. They desire a property that displays a clear lack of safety protocol, whether this is a lock system that's lacking or just an entire lack of a CCTV system.
Make no mistake: if a criminal sees a home camera or two pointing in their direction, their desire to target your property can quickly vanish. It's a massive visual deterrence, one that can work wonders without even capturing any footage.
To maximise the effectiveness of this benefit, ensure your CCTV is clear for all to see. While having it hidden away can be useful, that's not the main purpose of CCTV. It should be clearly advertised, where both guests and unwanted visitors are clear of its existence on your property.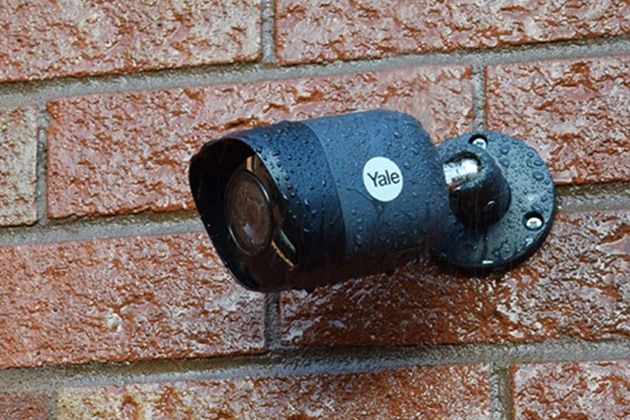 You gain 24-hour protection and coverage
One of the main positives gained from using smart home CCTV is there's no need to worry about it only being on at select times of the day. For 24 hours a day, seven days a week, your system is up and running.
This means the cameras are always alert and watching for you. Simply put, nothing is missed. Furthermore, if something is detected by one of your CCTV cameras, you can program it to send a notification to your smartphone so you can check to see what it captured. It could just be the neighbourhood cat wandering through your garden again, but this instant response can assist in making you feel safe and comfortable in your home.
Helps to identify criminals
Despite your best efforts, it has happened. Your home has been targeted. Whether it was vandalised or robbed, this is often a traumatic experience. Nobody wants to lose their possessions or see their property suffer costly damage.
While there's little in the way of good news to come out of this scenario, there is one positive: your smart CCTV can assist in bringing the criminals to justice.
Yes, CCTV is more than simply a preventative system. It's also one of the most effective when it comes to identifying the culprits. This is especially the case when you use modern smart systems that offer HD video capturing, which pick up a lot more details than older cameras could ever manage.
Furthermore, it can also help with investigations into other criminal events that happened in the vicinity of your home. Not only are you protecting your home and family, but you're also keeping the streets a little bit safer for everyone.
Now that you're aware of some of the main benefits of using smart home CCTV, the next step is installing it in your home. That's where we can help. As experts in the home security sector, we know the importance of embracing the latest technology. This is why we offer the leading smart home CCTV systems currently on the market. Our locksmiths are trained to professionally install smart home CCTV. Contact us today on 0800 0612 677 for more information or to book an installation.