Hi, I'm John, Your Trusted
Ashburton Locksmith
Your LockRite Ashburton Locksmith, John, is an expert in lock repairs and replacements for domestic and commercial clients. Our focus on customer service and value for money makes us the number one choice for home owners and businesses alike.
Following COVID-19 Social Distancing Guidance
Locksmiths Near You

, In Ashburton

Home & Business
No Call Out Fee
DBS Checked
Work Guaranteed
We are trading as usual, following the most recent Coronavirus (COVID-19) government guidelines. We are fully functional & able to assist with all your locksmith requirements in Ashburton and surrounding areas. We are following social distancing & PPE guidance, and taking appropriate precautions to protect our customers. Please let us know if you believe you are at high risk or you are self-isolating when contacting us.
Ashburton Locksmith Services
Your Ashburton locksmith carries a comprehensive selection of locks from leading brands including Yale, ERA and Union. This means that your locksmith Ashburton will usually be able to provide mortice locks, cylinder locks, rim cylinders and more on the spot, so they can complete the job in just one visit.
There's no 'call-out' fee , we're DBS checked, we aim to get to you within 30 minutes, and we're available 24 hours a day.
Our Guarantee
All our work is guaranteed with a 12 month manufacturers warranty on all parts and 90 days guarantee on all workmanship.
Non-destructive entry
We gain entry using the latest non-destructive entry techniques and locksmithing equipment. If you've misplaced your keys or locked yourself out, your local Ashburton Locksmith can get you back in without unnecessary damage to your doors or locks.
If you're in need of an emergency locksmith, you're locked out of your house or you've lost your keys in Ashburton, if you're having problems locking your doors or need a broken window boarded we are here to help 24 hours a day, seven days a week.
Book Ashburton Locksmith
DBS Checked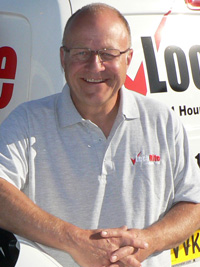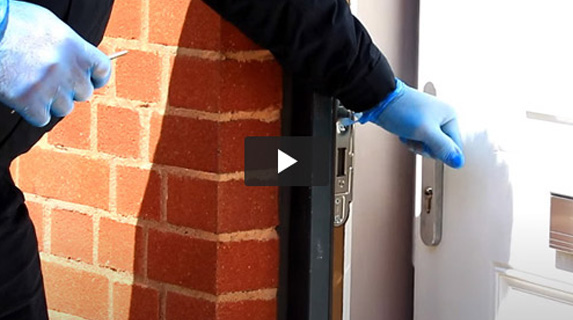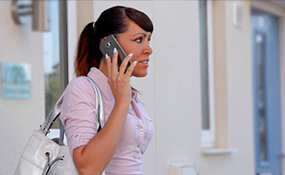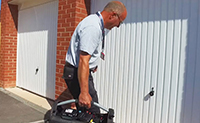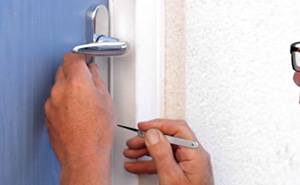 We cover the following postcodes in Ashburton (TQ13), as well as providing locksmith services to the surrounding areas.
Postcode not listed? It's likely we can still get to you.
Ashburton Locksmith - 24 Hour Locksmith For Lock Outs, Lock Changes, Lock Repairs and Upgrades in Ashburton - Call 01364 700049. No Call Out Fee. Trusted & Reviewed Locksmith in Ashburton. 🔑
Customer Reviews Of LockRite Locksmiths Ashburton
More reviews from happy customers
Yale Smart Security Partners
LockRite Locksmiths have partnered with Yale to bring you the latest Smart Living Products to keep your home secure. Yale is among the best-known and most respected names in the lock industry, with millions of Yale locks in use worldwide. LockRite are official Yale Smart Security Partners and our trusted Ashburton locksmith has been trained by Yale to fit their range of smart security products including the Conexis smart lock, smart home CCTV and smart home alarm range.
Your professional locksmith for locks and doors
Our trained Ashburton locksmiths are able to diagnose faulty locks and carry out repairs on the same day. Your Ashburton locksmith regularly works with the following:
Access Control
Aluminium Doors
Anti Snap Locks
Boarding Up And Making Secure
British Standard Locks
Cabinet Locks
Changing Locks
Code Locks
Digital Locks
Door Adjustment & Realignment
Euro Cylinders
Gaining Entry
Garage Door Locks
Gate Locks
Glass Doors
Mortice Locks
Oval Cylinders
Padlocks
Re-Keying Locks
Re-Pinning Locks
Repairing Locks
Restricted Cylinders
Screw In Cylinders
Security Surveys
Shed Locks
Steel Doors
Suited Master Keyed Systems
Till Drawer Locks
Timber Doors
UPVC Doors
Window Locks
Yale Alarms
Yale CCTV
Yale Smart Locks
and more ...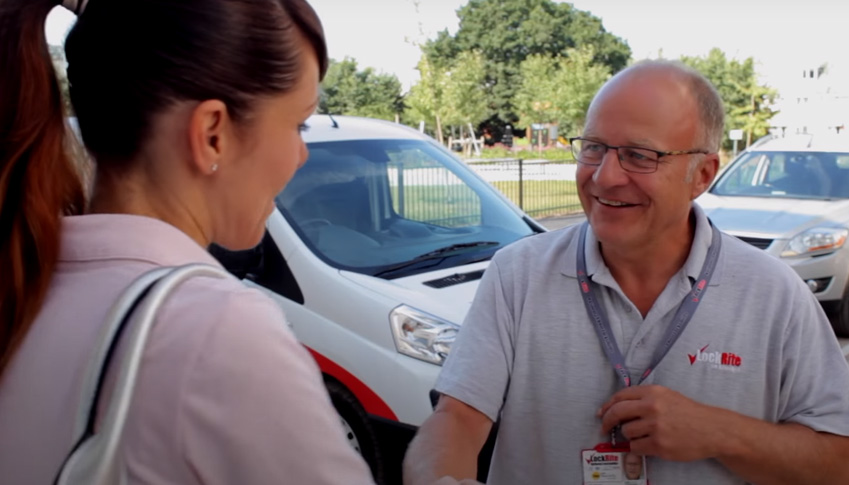 Ashburton Locksmith News
LockRite Locksmiths - Local Locksmiths Near You
Posted By : LockRite Locksmiths Ashburton
LockRite National Locksmiths - Commercial Locksmith Services
Posted By : LockRite Locksmiths Ashburton
Is Your Ashburton Home As Secure As You Think?
Is your Ashburton home as secure as you think? How many people have the keys to your property? Past owners, Tenants, Tradesmen, Ex Partners? Maybe it's time to change your locks! Call John, your local Ashburton locksmith on 01364 700049, for a free no obligation quotation.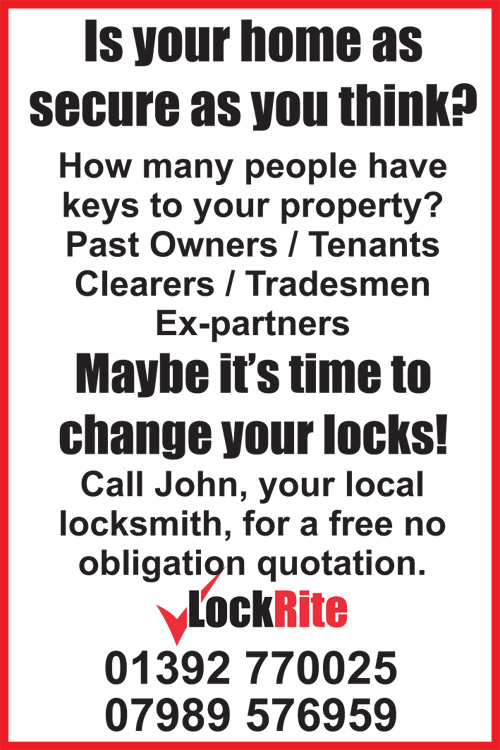 Posted By : LockRite Locksmiths Ashburton
Why You Should Choose LockRite When Looking For a Locksmith in Ashburton
There are several good reasons why you should consider choosing LockRite when looking for a locksmith in Ashburton.
All our locksmiths are DBS (CRB) checked which means they do not have a hidden criminal past.
The price quoted is the price you pay. We do not artificially inflate prices on the doorstep like some unscrupulous locksmith companies.
LockRite is a national and trusted brand but all our locksmiths are self employed individuals who live within, or close to, your area. By choosing LockRite you are choosing to support local business, keeping money within your local economy.
If it is an emergency we can usually be on our way to you immediately and we will show up (unlike some companies who say they will but don't, wasting your time).
Call us now on 01364 700049 for a free, no obligation quote.
Posted By : LockRite Locksmiths Ashburton
Tips For Choosing a Locksmith in Ashburton
There are many factors to consider when choosing a locksmith in Ashburton. Our checklist below should help you when making a decision.
Check the locksmith is DBS (CRB) checked. This will reveal whether they have a hidden criminal past. You need someone you can trust working with your home security, so if they do not have a clean DBS (CRB) check walk away.
Check the price quoted is what you will pay. Many locksmiths will quote one price on the phone only to bump the price up dramatically once the work has been undertaken. Make sure you know what you will be paying before work commences and sign something agreeing to the charges.
Make sure you are happy with what the locksmith says regarding your home security and don't be pressurised into an expensive upsell. Not all locks are equal, and some cheaper locks do not provide adequate security for home insurance purposes so make sure if you're having new locks installed they are right for you.
Always use a trusted locksmith with a decent reputation and accountability. There are many rogue traders who just want to rip customers off. Check their websites for testimonials and guarantees. If anything looks or feels dodgy, walk away and find another locksmith.
Call their advertised number and see how long it takes them to answer. If calls are left ringing with no answer or diverts to voicemail numerous times it could indicate they will be difficult to get hold of if there is a problem with their work. Use a locksmith who answers their phone!
Hopefully this checklist will help you to choose the best Ashburton locksmith for your needs. All LockRite locksmiths are DBS (CRB) checked and will always confirm the price you will pay before commencing any work. Call 01364 700049 now for a free, no obligation quote.
Posted By : LockRite Locksmiths Ashburton
Identifying Different Types of Door Lock
When calling a locksmith it is important to know what type of lock needs fixing or replacing. Use our visual guide below toidentify your particular lock type.

Wood Door





uPVC Door





Aluminium Door



Posted By : LockRite Locksmiths Ashburton
Home Security in Autumn
As autumn approaches and the temperatures start to drop the nights start closing in. Unfortunately darker evenings mean more opportunities for burglars so it's essential to look at your home security and make sure it's up to the job. Anti snap locks, deadbolts and window locks will help to prevent most opportunist thieves and security lighting will deter intruders.

If you are unsure how secure your home is, call your local LockRite Ashburton locksmith today on 01364 700049 to arrange a home security survey.
Posted By : LockRite Locksmiths Ashburton
New Home? Get Your Locks Changed!
Do you know how many sets of keys are in circulation to your new home? How many generations of people have lived there? Do they still have keys? Do you trust they will never return or pass on those keys?

Don't take any chances, change your locks today! We can supply and fit brand new front and rear locks at a very reasonable price. Call now for a free, no obligation quote.
Posted By : LockRite Locksmiths Ashburton
Why You Should Choose LockRite Locksmiths in Ashburton
When it comes to something as sensitive as securing your property you need to be 100% sure you can trust the person doing the job,so when it comes to choosing a locksmith in Ashburton you probably can't do better than choosing LockRite, and here's why:
We are a nationally recognised and respected brand with a local locksmith who lives in, or near Ashburton and in most cases,can be with you within 30-60 minutes.
Our local Ashburton locksmith is fully trained in the latest non destructive entry techniques, is CRB (Criminal Records Bureau)checked and always carries photo ID so you know when you book a LockRite locksmith you are booking a trustworthy professional.
All work is 100% guaranteed with 12 months guarantee on all parts and 90 days guarantee on all workmanship.
Call us now on 01364 700049 for a competitive quote and peace of mind you are dealing with a company that cares about your security.
Posted By : LockRite Locksmiths Ashburton
Check Burglary Statistics in Ashburton
Home security is always worth considering, and even more so if you happen to live in an area which is prone to crime. The website www.police.uk has an online, interactive map which shows you crime and burglary levels in your area.

Click here to view crime and burglary statistics for Ashburton
Posted By : LockRite Locksmiths Ashburton
Ashburton Mobile Locksmith - We Come To You!
No matter what the problem, whether you are locked in or locked out, if you need your locks changed or re-keyed or if you just need new keys cut, we come to you. We can be with you within 30 minutes* and all work is fully guaranteed with 12 months on parts and 90 days on all labour.

Don't risk your hard earned cash on a cheap locksmith with no accountability as many of these use questionable sales tactics and cheap, sub-standard parts. Choose LockRite and get it done 'Rite' first time!

Call 01364 700049 now
Posted By : LockRite Locksmiths Ashburton
Recent Locksmith Work By LockRite's Ashburton Locksmith
Replaced Lock on Conservatory Sliding Door
Conservatory sliding door - fit replacement lock
Refitted Door Handle and Hinge Adjustment
Back door not locking - refit door handle and adjust hinges
Supply and fit locks
To supply and fit keyed alike Mortice locks
Supply and Fit Locks
Front and back doors, supply and fit euro cylinders
Fit Euro Cylinder & Adjust Door
Back door, supply fit euro cylinder. Adjust keep and hinges.
Cupboard Access
Gain access to cupboards
Door Adjustments
Adjust hinges and keeps
Realign uPVC Doors
Re-align three uPVC doors, supply and fit euro cylinder to laundry room
Gain Access & Fit Lock
Gain access to back door, supply and fit sashlock
Fit New Lock
Supply and fit euro cylinder, sash lock
Weather Related Locksmith Jobs Attended By LockRite Locksmiths
2 Lock Issues

2x locks on wooden door reported as not working. May have seized up because of weather.

Lock Adjustment

Unable to close wooden door, lock expanded out due to weather - adjustment required

uPVC Doors Won't Unlock

Sealed upvc patio doors, won't unlock after cold weather.

Wooden Door Dropped

Wooden front entrance door has signs of weather damage, one door has dropped and is lower than the other. Customer is unable to lock.

Door Dropped

Door dropped due to weather.

Lock Reposition

Reposition lock, wood has swelled due to weather

Back Door Won't Lock

The back door of our home will not lock. It seems to be due to the cold weather.

Hot Weather Door Warping

Front door on block not closing and locking. Adjusted keeps. Door now locking as it should. Problem caused by wooden door warping due to hot weather.

uPVC Door Won't Work

uPVC door wont work in certain weather

Mortice Lock Not Engaging

Mortice lock

not engaging on wooden door, wooden door may have shrunk due to hot weather.

Back Door Warped

Back door has warped in the warm weather and no longer locks.

Yale Lock Issue

Front wooden door with yale lock presenting locking issues, weather related.
Locksmiths Near You
Q - Is there a locksmith near me?
A - Yes, all of our locksmiths live nearby, within the locality they serve or close enough for a short commute. John works in Ashburton and the surrounding areas.
Quality & Value
We aim to give you the best possible lock smith service without charging you a fortune - our reputation depends on it! We provide a highly professional locksmith service at a very affordable price.
FAQ's
Frequently asked questions about our Ashburton locksmith service.
Locked Out In Ashburton?
What Should You Do If You Find Yourself Locked Out Of Your Ashburton Home?
We can get you back in! We're experts at picking locks and gaining entry.
Don't Panic!

Take a walk around your property and see if there is a way you can get back in, you may have left a window open or hidden a spare key somewhere.
Call any friends or relatives that you have given a spare key to and see if they are able to let you back in.
Don't try and force your way back in, this could cause damage to your door or lock and prove expensive to repair.
If you are unable to get back in your property then you'll need to call a locksmith, we're on call throughout the UK, 24 hours a day, 7 days a week and could be with you in just 30 minutes*.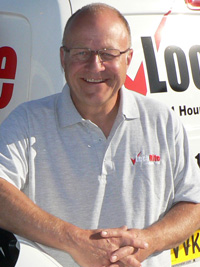 Book Ashburton Locksmith
01364 700049
07989 576959
Lost Your Keys In Ashburton?
Don't Panic! We're here to help 24 hours a day, 7 days a week.
If you have lost your house keys in Ashburton you'll need to call a locksmith. Depending on the circumstances, you may need new keys cut or the lock replaced. If your keys had key rings that refer to your home address and they end up in the wrong hands, it's possible that someone may enter your property with your keys.
We can help if you've lost the following types of keys :
Keys For Your uPVC Door
Keys For Your Wooden Door
Keys For Your Composite Door
Keys For Your Garage
Keys For Your Shed
Keys For Your Garden Gates and Storage
Keys For Padlocks
Keys For Windows
Don't Worry!

Have you hidden a spare? If you've hidden a spare key, use it to get yourself back in.
Have you got a friend or relative who you have given a copy to? Give them a call and see if they can pop over and give you the keys.
Don't try and force your way back into your doors, garage, shed, padlocks or windows as you could cause damage to your door or lock and it could be costly to repair.
Our locksmiths are available 24 hours a day, 7 days a week. So if you have lost your keys, we could be with you in just 30 minutes* to let you back in and replace your locks.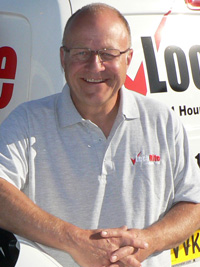 Book Ashburton Locksmith
01364 700049
07989 576959